New Touring Bike / Launch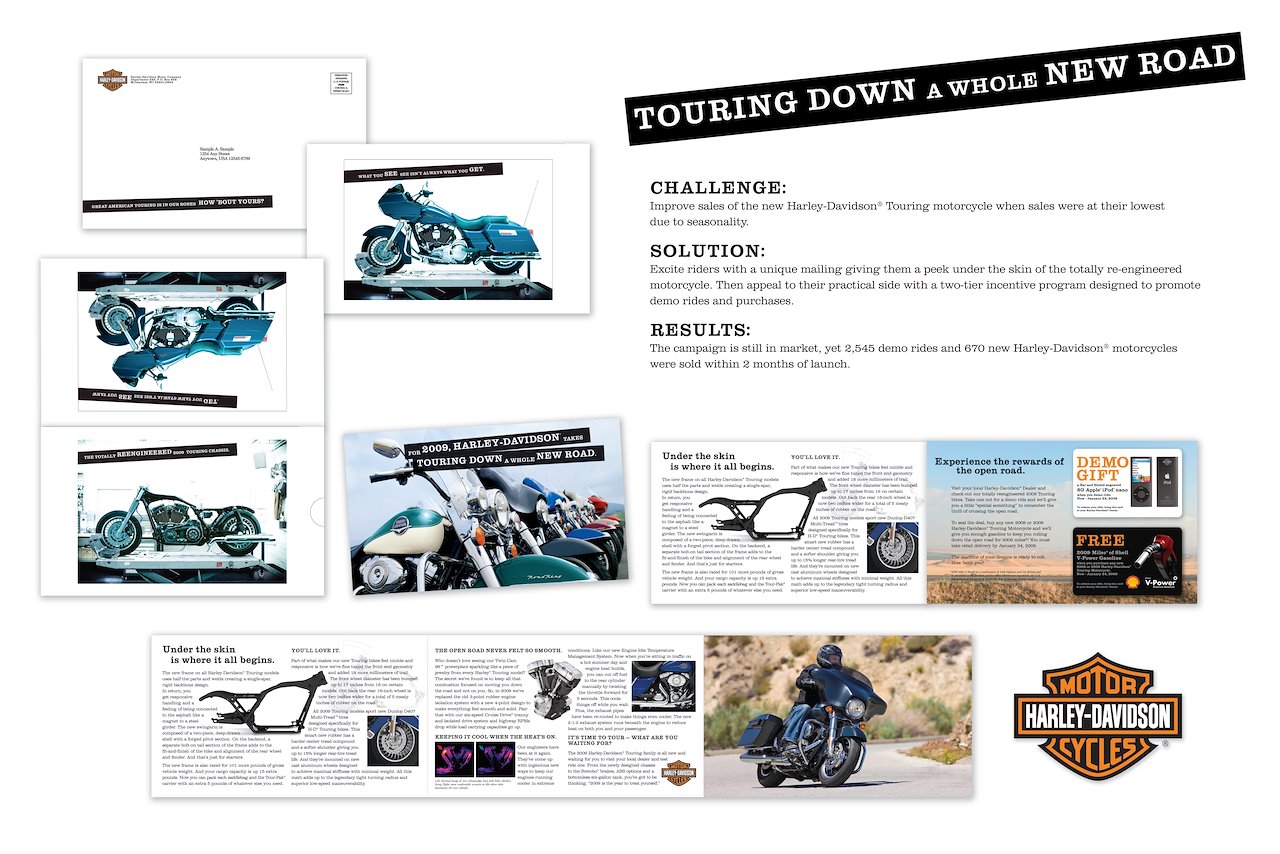 Harley-Davidson was looking to introduced its all-new touring bike. When we started asking what's new about it, the engineers and designers wouldn't shut up. In a good way. The bike had been completely reimaged from the frame up.
The more we talked with the H-D folks the more we learned. Being a rider myself, it's the kind of details bikers love to read and talk about. So, we laid out all the nitty-gritty in a story giving the target multiple reasons to trade-in or trade-up to the new H-D cruiser. To sweeten the deal, we threw in a demo ride and purchase offer.
---
Role Freelance Copywriter

For Harley-Davidson
Up Next:
The Courageous Cloud